PRESIDENT'S TROPHY – CAMERON DRAKE

Well done to Cameron Drake who took out the President's Trophy which is awarded based on points for runs, wickets and fielding. Cameron (122 points) scored 168 runs, took 31 wickets, took 14 catches and affected 2 run outs to take out the award with Nathan Bragg (112 points) coming second and Daniel Hoyne (104 points) & Chris Salm (104 points) tied for third.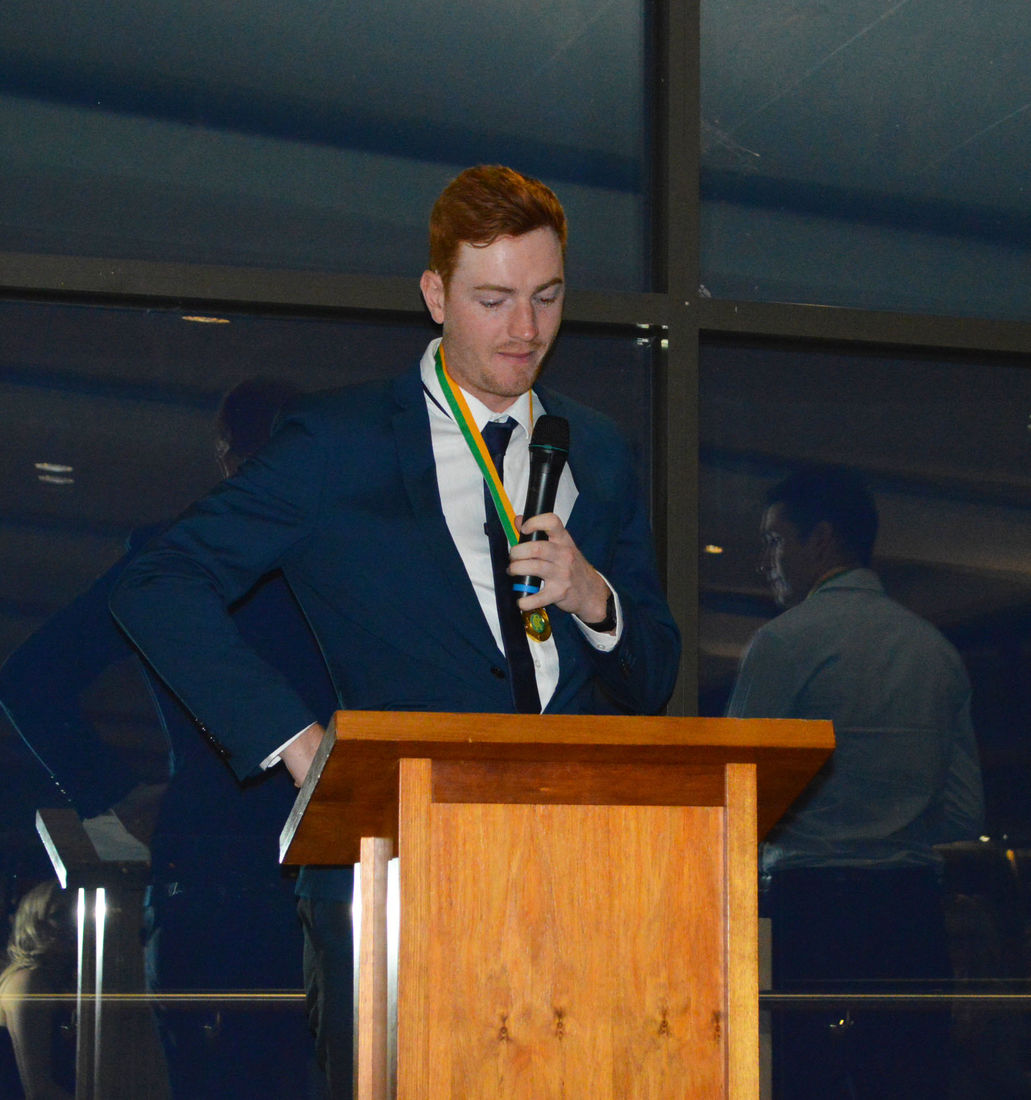 BEN BRODIE MEMORIAL AWARD (BEST UNDER 21) – CONNOR GEDGE

Youngster Connor Gedge took out the Ben Brodie Memorial Award for the best player under 21 years old at Riverside. Well done to Connor on his outstanding season with the ball in which we took 33 wickets and played in the B Grade premiership.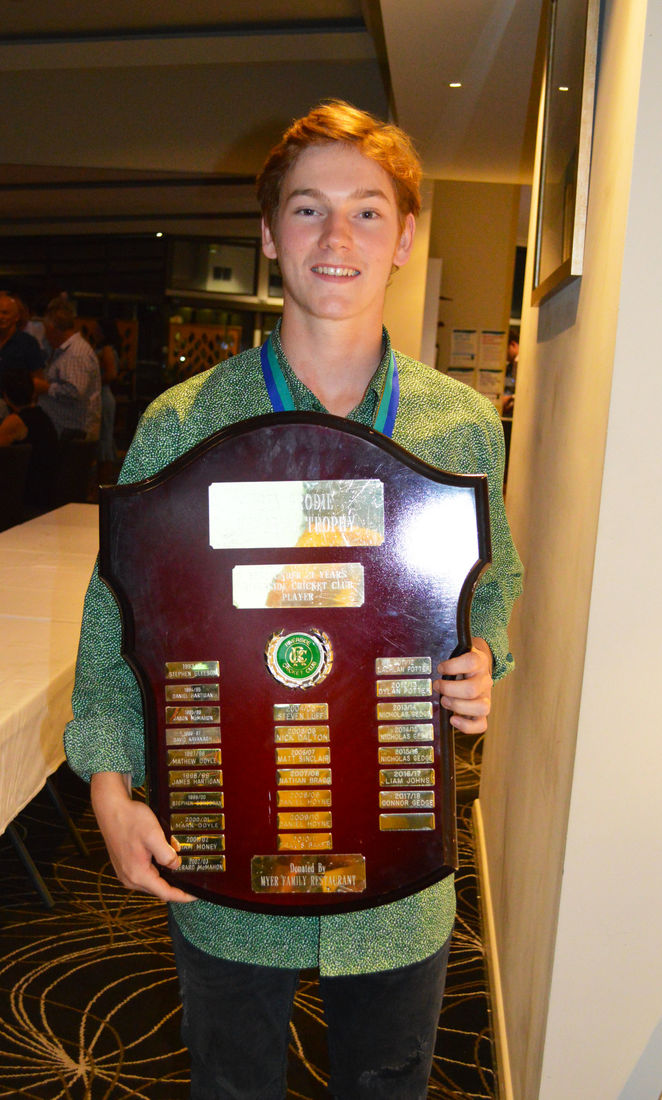 GREG PHELAN MEMORIAL AWARD (MOST IMPROVED PLAYER) – SEAN MONEY

A Grade premiership batsman and Mark Minney Medallist Sean Money was adjudged the winner of the Greg Phelan Memorial Award as the Most Improved Player for this season. Well done to Sean who made 409 runs for the season at an average of 34.08 opening the batting in A Grade.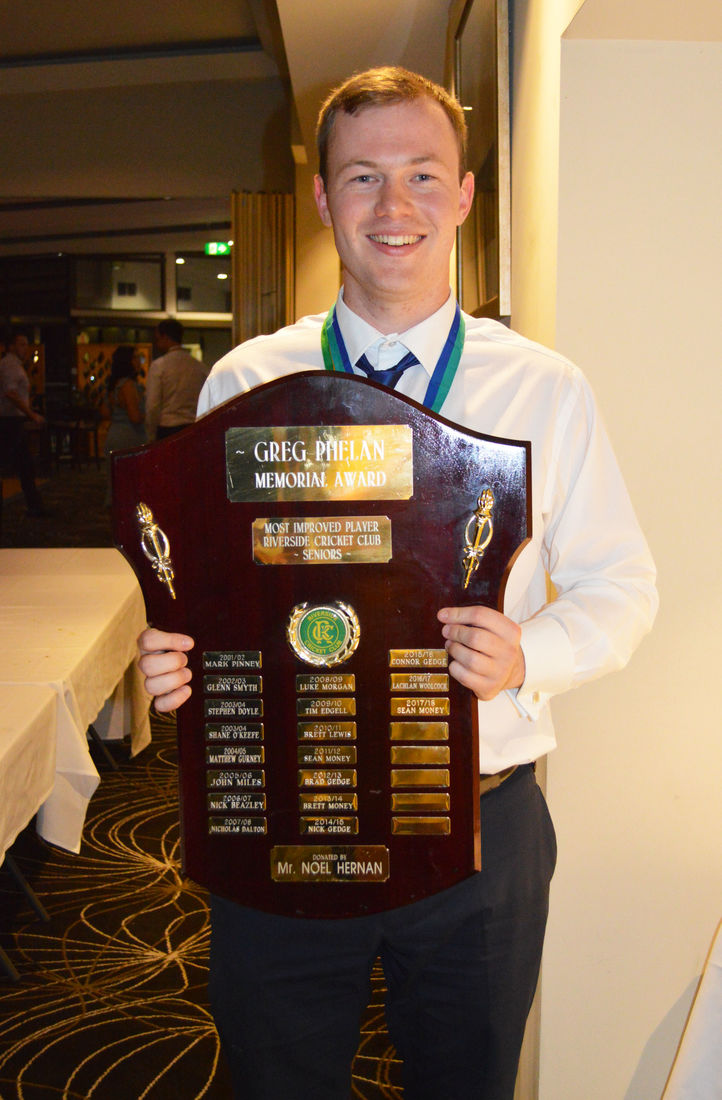 DAVID HYLAND AWARD (BEST CLUBMAN) – BRETT MONEY

Well done to Assistant Secretary Brett Money who took out the David Hyland Award which is awarded to the Best Clubman. Thank you to Brett for all his hard work at the club which is very much appreciated. Congratulations Brett.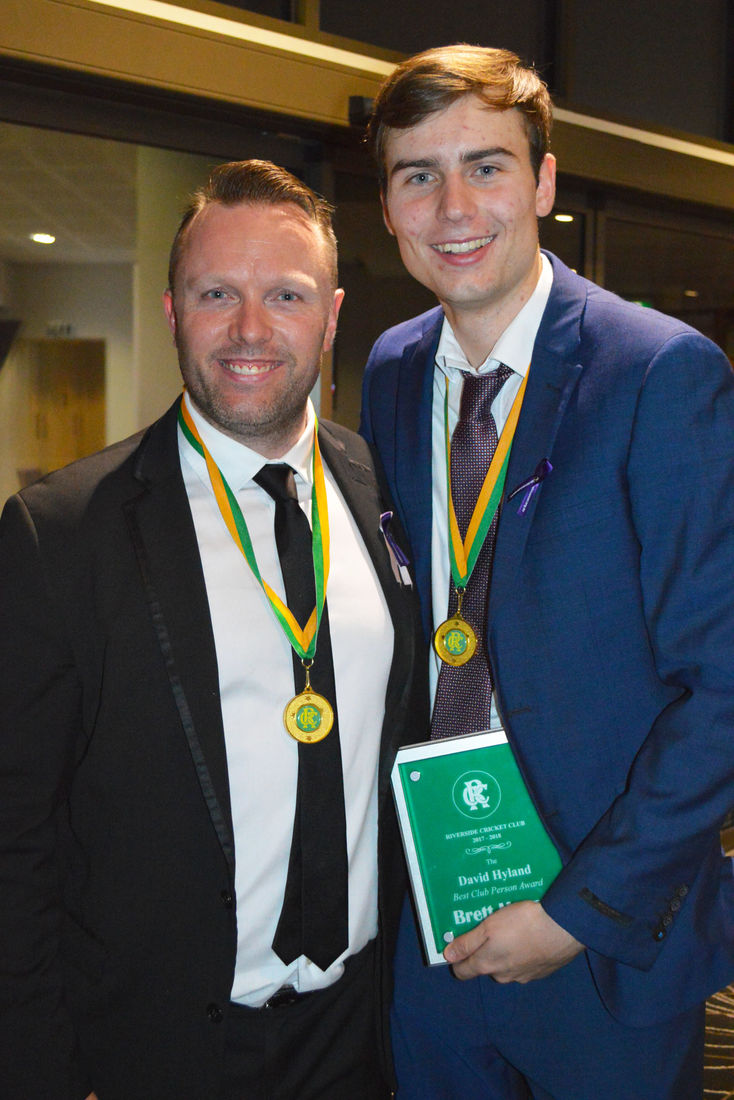 COACHES AWARD – DANIEL HOYNE
Well done to Daniel Hoyne who was awarded the Coaches Award for the season. Luke Rosbrook mentioned Daniel's hard work and attitude to training and games in taking out the award. Daniel was a member of our A Grade premiership team despite being stung by a bee on the eve of the Grand Final and being unable to take the gloves! Congratulations Daniel.