History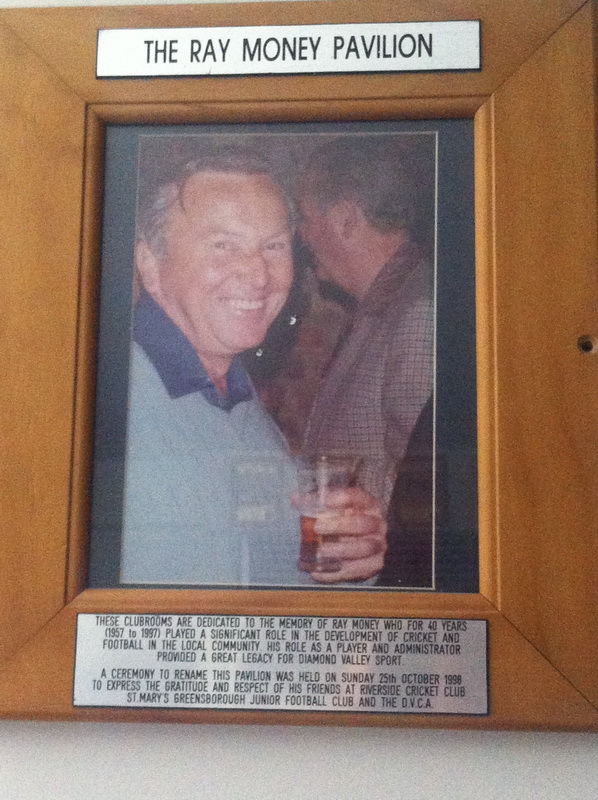 The Riverside Cricket Club was founded in 1946 by a group of parishioners of what is now St Marys, Greensborough. The best known of this group was Bernie Rayner who became a club stalwart and played for more than 30 years. The club's first ground was located at Greensborough Park adjacent to Diamond Creek Road and the Plenty River. The competition was the Eltham District Cricket Association, which included about 10 clubs from the local area.
A number of the players from late 1950s and early 1960s had growing families and under the presidency of Ray Money the club sought to develop and expand its junior teams. Riverside put in place junior teams of Under 14s and later Under 12s before an official competition had even started.
By the early 1970s Riverside had 4 senior teams and 3 junior teams and from there commenced a period of growth and success that could hardly have been anticipated. Between 1974 and 1992, the club played in 14 A Grade grand finals and won 9 of them. Almost all of the players had come through the Riverside junior teams at a time when other clubs were actively bringing in paid players from other competitions. Our senior success flowed through to the other senior and junior teams and at the conclusion of the 2021/22 season the club has won a total of 137 premierships, winning 2 premierships last season in A and B Grade.
Since the early 1970s the club has been the biggest in the DVCA and in season 2021/22 there are 7 senior men's teams, a men's veterans team, 1 under 16 teams, 3 under 14 teams, 2 under 12 teams, 2 under 10 teams, 2 girls teams and a program for junior development cricketers. The club has a proud history of players coming through our junior system and playing cricket at higher levels. The club has always had a strong family ethic and many local families have had a number of their family members playing at the one time. The names of Gleeson, Doyle, Newell, Hyland, Rayner, Money, Morrissey, Callinan and Fitzpatrick have been dominant over the last 50 years. Five families have had 3 generations play for the club.
The club is administered at 3 levels, senior men's, veterans and juniors. We welcome anyone who is interested in cricket to be involved in any way they desire. This includes prospective players at all levels, parents of juniors, social members and past players. The club's major objective is to promote the game of cricket at a local community level and to provide the best structure and facilities for our members so that we can have both on field success and enjoy our cricket.
At junior level we have a list of stated objectives which embrace the concept of all boys and girls, these being, able to participate in every aspect of the game to the maximum. This can mean that on some occasions we will pursue participation rather than winning the game. All junior players are encouraged to participate at senior level and we seek to consolidate the future of the club by asking those who no longer qualify for junior teams to remain playing with club at senior level.